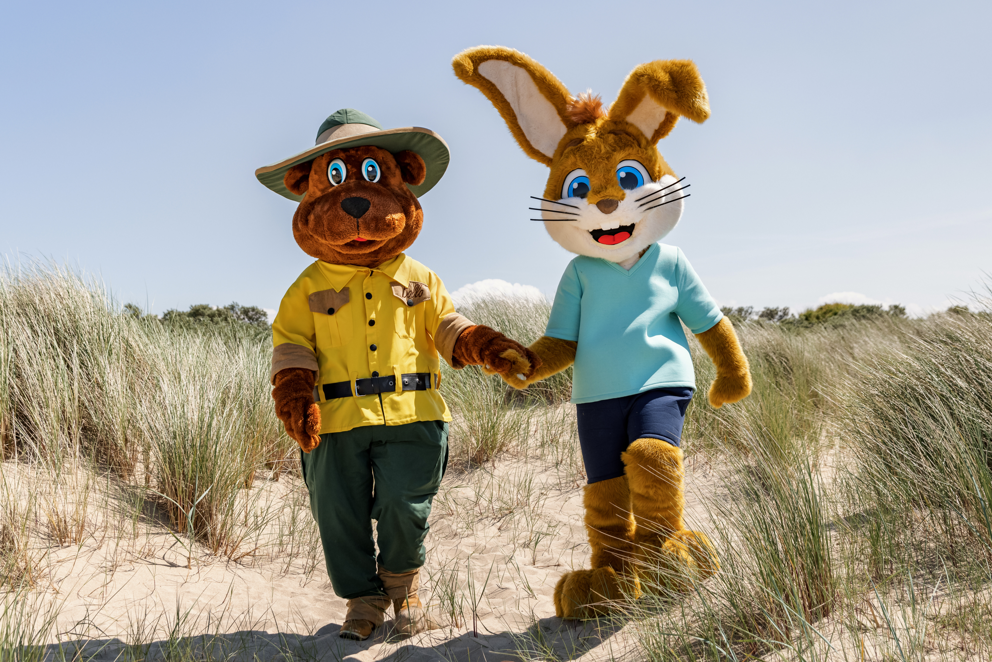 Roompot and Landal GreenParks strengthen their leadership and Supervisory Board
Goes (Netherlands), Monday, 16th October 2023 – Roompot and Landal GreenParks today announce the reinforcement of their leadership and Supervisory Board, with Mikael Andersson appointed as Chief Commercial Officer, Jeroen Mol as Chief Operating Officer, and Dirk Anbeek as the Chairman of the Supervisory Board.
Upon their merger in June of this year, Roompot and Landal announced a shared leadership structure with management members from both brands.
The company is pleased to announce that Mikael Andersson will take up the vacant role of Chief Commercial Officer (CCO). Andersson brings an unparallel experience in commercial roles at some of the largest and most successful hospitality companies in Europe, such as Landal, NH Hotels, and Expedia. He has unique track record of achieving record revenue growth, best in class yield management and effective marketing results.
In response to the Supervisory Board's request, Jeroen Mol has decided to remain as the Chief Operations Officer (COO) of Roompot and Landal. Mol has been instrumental in the merger between Roompot and Landal. He spent more than ten years at Landal GreenParks where he oversaw a complete renovation of all the parks. Jeroen was instrumental in having Landal recognised as "the most sustainable brand" in the industry in the Netherlands for four years in a row and in achieving record-high guest NPS scores. He will continue to apply his expertise and leadership for the more than 25 million guests, 300 parks, and their homeowners at Roompot and Landal.
Alongside the reinforcement of the Executive Team, the company also announces that Dirk Anbeek will become the Chairman of the Supervisory Board. Anbeek led the successful carve-out of Landal from Awaze/Wyndham and the acceleration of growth during covid-19 until the merger of the company with Roompot. Before that he was active at Wereldhave and held various roles at Ahold. In addition to his chairmanship, Dirk Anbeek will be the primary point of contact for the Executive Team Members. Anbeek will particularly oversee the establishment of a closely integrated organisation and the appointment of a CEO.
Dirk Anbeek, Chairman of the Supervisory Board, says:
"I am happy and proud to take on the role of Chairman of the Board of Directors of Roompot and Landal GreenParks, the market leader in Europe. In our 300 holiday parks, we provide a special experience to over 25 million guests each year. This is the shared pride of all our employees, and I am particularly pleased to share this pride and work together to achieve our growth ambitions."
Daan Knottenbelt, Chairman of Benelux at KKR, says:
"Roompot and Landal GreenParks have embarked in a remarkable growth journey together, we are very excited to appoint a best-in-class management team with unique track-record of success in the hospitality sector. We are confident that under the new leadership of Dirk, we will be able to accelerate the integration of the two companies, foster the international expansion and enhance even more our services and offering to the most valuable asset we have, our guests."
---

Baptiste van Outryve
Woordvoerder - Porte-parole - Spokesperson, Roompot