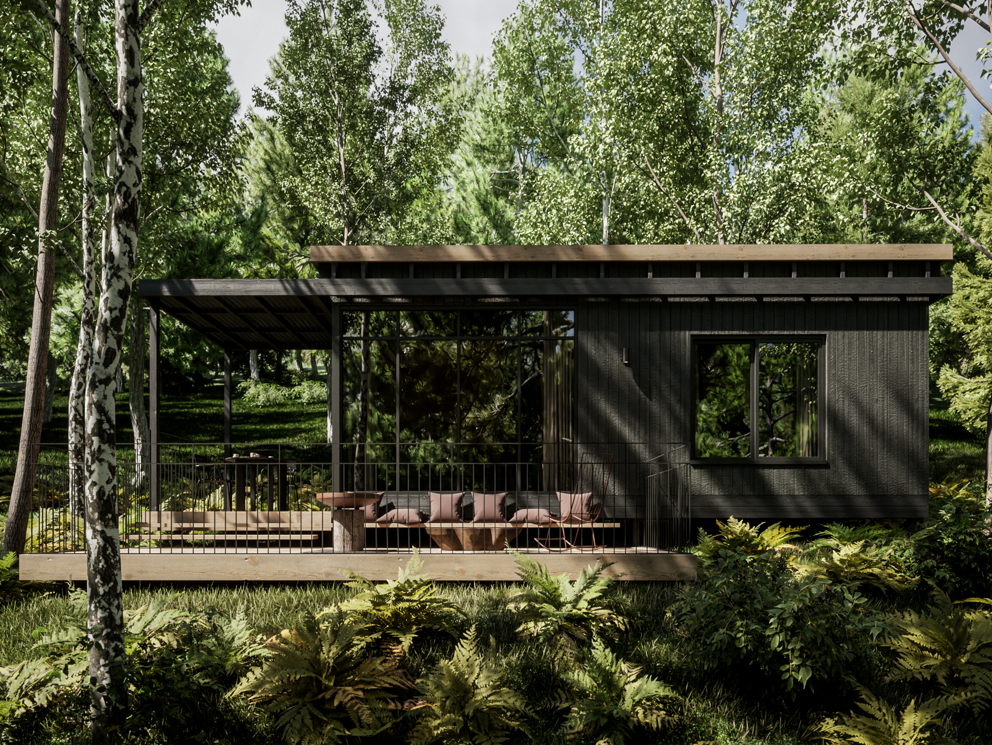 Roompot opens in the Belgian Ardennes
Roompot Hillview Resort Grandvoir
Brussels, 24 May 2023 — Roompot is expanding and will continue to do so in 2023, including a brand-new resort in a stunning location in the Belgian Ardennes. The Netherlands' biggest operator of holiday resorts last year started work on the Roompot Hillview Resort Grandvoir. With one eye on nature and the environment, Roompot is transforming an existing site into a luxury resort never before seen in Belgium. It is set to open in autumn, 2023.
Soon, the Roompot Hillview Resort Grandvoir will nestle among the beautiful green hills of the Belgian Ardennes along a winding river. A luxury holiday destination which has everything needed to keep both visitors and locals happy. 
The new Roompot location will be built on an existing site due to be renovated and expanded to accommodate the new resort. Roompot Hillview Resort Grandvoir will be a combination of 16 hotel rooms and 84 architectural lodges spread over the 43 hectare site, complemented by a restaurant and bar which non-residents can also visit.
Roompot and developers Ardennor are working on this project together with interior designer Geraldine Dohogne, famous for designing the interiors for 1898 The Post in Ghent, among others.
The resort is due to open in autumn 2023.
About Roompot
Roompot is a leading provider of holidays and accommodations in Europe. With more than 200 unique holiday destinations, Roompot offers something for everyone, ranging from tranquility and space to conviviality and activities, from sea and beach to forest and hills, from beach houses and holiday homes to design villas, and from glamping to luxury camping on a farm.
More than 2,100 employees are available every day to help guests enjoy a well-deserved holiday. About 13 million overnight stays are booked every year in Roompot's more than 17,000 holiday accommodations in the Netherlands, Germany, Belgium, France and Spain.
Roompot guarantees quality, flexibility and hospitality. The holiday provider has been providing unforgettable holidays for young and old for more than 50 years.
Read more on news.roompot.com
---
Images in high defintion
---

Baptiste van Outryve
Woordvoerder - Porte-parole - Spokesperson, Roompot