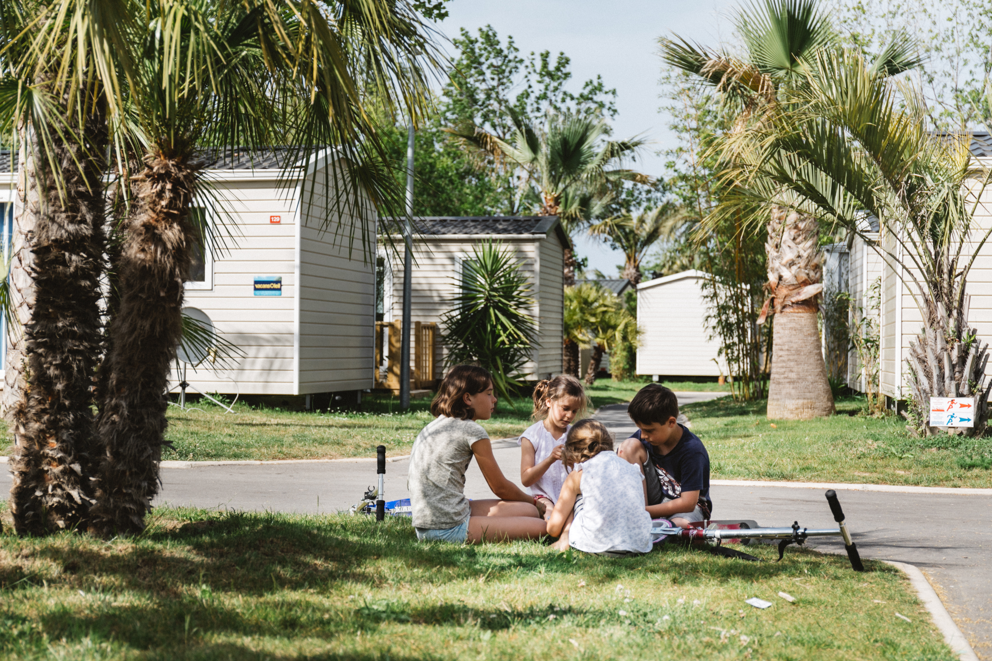 Roompot is expanding its international range with 14 parks in Spain and France
14 additional parks in Spain and France
Two weeks ago, 21 new parks were also added in France
The first guests are already expected in April 2021
Goes, Friday 18 December 2020 – Roompot announced it will be growing significantly abroad this summer. Europe's second-largest holiday park provider announced today that it is adding at least 14 parks in Spain and France to its range. Two weeks ago, it also expanded its range with 21 parks in France. This year, Roompot allready announced 51 parks.
14 parks in Southern Europe
Roompot's history will clearly state "remarkable growth" in 2020. Today, Europe's second largest provider of holiday homes and parks supplemented its international portfolio with 14 parks in Spain and France. Roompot already announced 36 parks this year, taking the counter to 51 for 2020.
Roompot reached an agreement with British Lifestyle Holidays, which has more than 700 comfortable chalets and lodges in 14 holiday parks in highly scenic locations in France and Spain.
8 parks on Spain's Costa Brava and Costa Dorada
Today, with a park on the Costa Brava already, Roompot is expanding its range in Spain with 8 parks on the Costa Brava and the Costa Dorada.
As the most visited coastal region in Spain, the Costa Brava is very popular among Roompot's mainly Dutch, German and Belgian guests, who will be very happy with the 6 parks that they will notice on the website of Europe's number two as from today. This magnificent holiday area offers countless options for a sporty, relaxing or culture-inspired holiday. A memorable mountain bike trip or walk, relaxing on the beach or the pool or a visit to Barcelona, Figueres or Girona is always on the program when you visit the region.
Families who love hiking in nature, want to indulge in amusement parks or enjoy the kilometre-long beaches, will also be very happy to see that Roompot added two parks on the 'Gold Coast' or the Costa Dorada to its range.
The eight Spanish parks all enjoy a top location and are located on a (private) beach, or within walking distance. Of course, guests don't have to worry about whether they will be able to cool off in a swimming pool at these Mediterranean temperatures, with some the 'swimming paradise' description fits much better due to the many slides and waterfalls. The youngest will also be smiling from ear to ear.
6 parks on the French coast
In France, Roompot also pays tribute to its reputation as an absolute coastal player. As of today, holidaymakers will discover 6 new parks on the French coast on Roompot.com. ​
Roompot is adding 5 parks to its range on the popular Côte d'Azur, in the Languedoc-Roussillon and in the Aquitaine; from small-scale to large quality parks with all the facilities guests can only dream of.
If you prefer to go on holiday a little closer, you will now find a lovely Roompot holiday park in Brittany. A warm gulf stream creates a subtropical climate, which means guests certainly no longer need to drive south to enjoy great weather. The park also has its own water park, golf course, riding-school and adventure course, so boredom will never be an issue.
With the arrival of the 6 parks in the Roompot range, the counter will be set at 49 in France.
51 parks announced this year
With the 14 parks in Spain and France announced by Roompot today, the counter will already be at 51 parks for this year.
At the beginning of 2020, Roompot announced that the 74 Beach Villas on Hoek van Holland, the 90 beach houses in Julianadorp and Dunimar Duinresort would be rented out via Roompot from 1 January 2021. The largest provider of holiday homes in the Netherlands also revealed that it would open a new park in Wijdenes and in Someren, while in the Belgian city of Eksel it will create a new nature park that will welcome its first guests next year. Also in Belgium, Roompot is busy with the preparations to open a new park in Oudenaarde. Just after the summer, Roompot announced that it was taking over Qurios and its 4 existing and 5 planned parks, including the new Qurios Gulpen.
Two weeks ago, the announcement followed that Roompot was expanding its range in France with 21 parks. In total, Roompot now offers 182 parks.
---
High resolution images
---

Baptiste van Outryve
Woordvoerder - Porte-parole - Spokesperson, Roompot